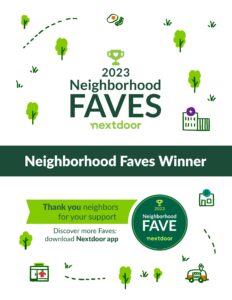 On Saturday June 1, 2020 we celebrated our 6 Year Anniversary! We celebrated it in style and had our Psychic Saturday event the same day. We had to change things slightly due to COVID restrictions. We even had a vendor set up outside to help with social distancing. There were refreshments but we kept them bagged or handed out cupcakes instead of having a big cake. There were free gift bags values at $25+ to the first 4 customers… one for each year. Thanks to all that came and helped me celebrate.
I went to the Denver Rock and Gem Show this September and am just about done inventorying and putting new things out for sale. We are having 2 events on October 10th. First, starting at 10 am will be Psychic Saturday with 2 conformed vendors. Jessica will be offering medium readings, Oracle card readings, and pendulum work. Clarise will be offering palmistry and tarot card readings. They will be there until 4 pm and they set their own fees and collect their own fees. Then the second event is Pie Day. Phaedra with P's Pies and Pastries will be here at noon selling her homemade pies for $5 cash. She has a huge variety of pies and will be here until 6 pm or until she sells out. Plus enter the guess the number of chocolates in the jar for a chance to win the jar of chocolates. Always free parking. We are still asking people to wear mask unless they have a medical excuse and that is also why we are only having the 3 people there offering things so we can socially distance. We also have hand sanitizer available to use while shopping.
Watch for upcoming events and specials.