I'm working on getting a drumming circle started and and we do offer different classes. See the event section on our Facebook page for the class schedule and other events.
BIG NEWS!!!! We have relocated to 1414 Rangeline St, Ste B in Columbia MO.  Between the Vacuum Repair/sales shop and the Scuba shop. The small strip mall is across the Street from Boone Electric and very close to Hwy 70, just south of I-70 (take exit 127 off the highway). The sign above the shop still says Hillcreek Yarn because I haven't been able to get that replaced yet. I do have a sign on the door and there's a large sign across the front window saying Karma Care LLC.
HUGE NEWS!!!! Saturday June 1, 2019 is our 5 Year Anniversary and we will be celebrating it and also hosting the June Psychic Saturday event on the same day. There will be refreshments, a cake, and lots of little specials and offers. There will be a few giveaways too. Come by and check it all out!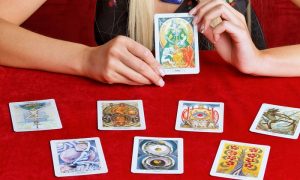 Psychic Saturdays every second Saturday of each month and it is from 10:00-4:00. However, occasionally we have to shift the Saturday due to me having to be out of town on a buying trip, so check our Facebook page event section for the newest events. (Our facebook page is under karmacarellc) Multiple vendors offering tarot and/or oracle card readings, psychic readings, mini Reiki sessions and other services. Our next Psychic Saturday is Saturday May 11th from 10-4. There's always free parking.